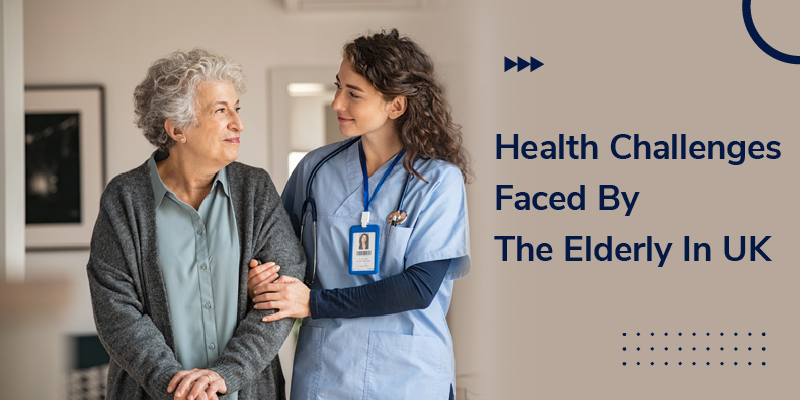 Health Challenges Faced By The Elderly In UK
At present, the UK has a population of 12 million people aged above 65 years, and 580,000 of them are aged above 90 years. Getting older and living longer is always something good. But, living alone without anyone to help may not be something anyone would want to face. It is estimated that a significant proportion of elderly people in the UK are living alone and are struggling to manage their daily activities without anyone to offer a helping hand. That's why, at REAN Foundation, we offer a helping hand to the elderly to assist them in managing their health independently without relying on others.
Also read: Aging Gracefully With Smart Technology
Chronic Conditions- A By-product Of Aging
As you get older, you will start accumulating chronic conditions like high BP, diabetes, heart attacks, kidney failures, and similar health issues. Now, the challenge is to do your best for your health and preserve your health for later life. But, many of us often forget the relevance of health. When we are young and healthy, we focus too much on wealth and forget our health. But as years pass by, health is the only factor that will help you live a happy life. Post-retirement, if you want to enjoy some good time with your family, forget the work stress, and maybe go for a trip, you need good health and fitness first. Hence, to have a better tomorrow, you need to start now, when you are young.
The Statistics
It is estimated that the UK spends about 9% of its GDP on its health expenditure. Comparatively, India spends 3.5 GDP, and the US spends 18% on health expenditure. People in the US will also have Medicare programs to take care of their health expenditures. But, in the UK, the cost is borne by the government for all chronic conditions, and you will not have to pay anything.
Take one step forward to lead a healthy lifestyle and protect your health so that when you grow older, you will still be healthy and fit enough to enjoy life the way you love it. At REAN Foundation, our expert health care team is always a message away to help you with any health-related query you may have.
About The Author