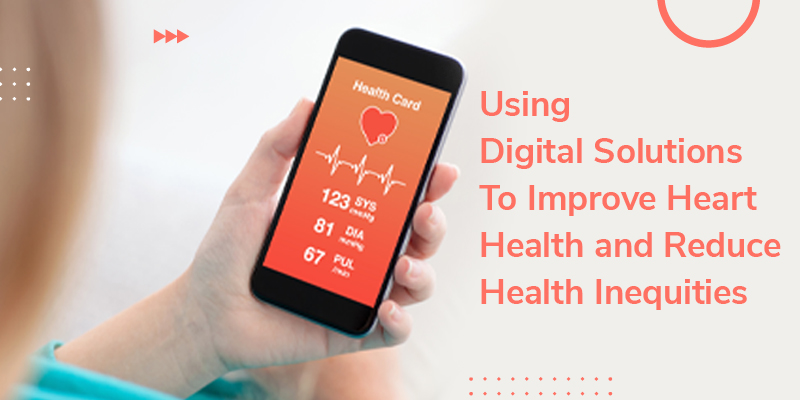 Using Digital Solutions To Improve Heart Health and Reduce Health Inequities
September 10, 2022 5:10 am
Cardiovascular diseases (CVDs) are the leading cause of death globally, taking an estimated 17.9 million lives each year, as per to the statistics shared by World Health Organization. CVDs are a group of disorders of the heart and blood vessels and include coronary heart disease, cerebrovascular disease, rheumatic heart disease and other conditions. More than four out of five CVD deaths are due to heart attacks and strokes, and one third of these deaths occur prematurely in people under 70 years of age.
There are many behavioral risk factors that can be directly linked to heart disease and stroke, mainly:
Unhealthy diet that lacks key nutrients

Insufficient physical inactivity on a daily basis 

Usage of tobacco 

Excessive use of alcohol that can be harmful 
Our risky lifestyle habits show their negative impact on our vitals as raised blood pressure, raised blood lipids, raised blood glucose, and excess body weight. The risk factors occur more frequently among communities with lower incomes, less education and access to medical awareness.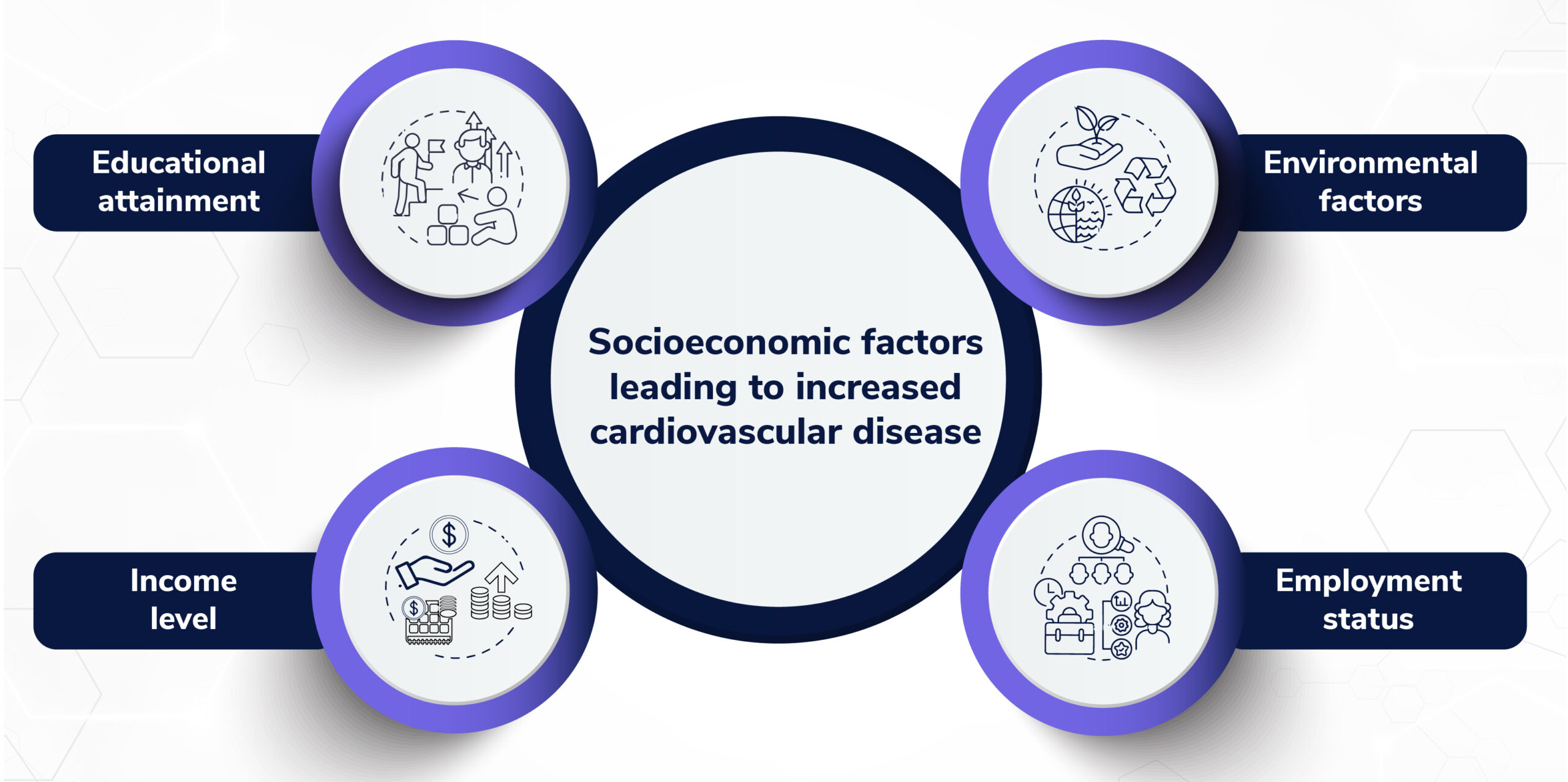 Source: Circulation - Socioeconomic Status and Cardiovascular Outcomes
Research findings published in AHA Journals, establishes that the biological, behavioral, and psychosocial risk factors prevalent in disadvantaged individuals accentuate the link between socio-economic status of individuals and risk of cardiovascular disease (CVD). Four measures have been consistently associated with CVD in high-income countries: income level, educational attainment, employment status, and neighborhood socioeconomic factors.
Role of Innovative Digital Solutions In Bridging The Health Gap
The cornerstone of CVD management and prevention is based on interventions to motivate lifestyle modification and adherence to effective cardiovascular medications. Successful strategies to promote smoking cessation, increase physical activity levels, motivate healthy diet and improve medication adherence are associated with improvements in morbidity and reductions in mortality. Healthcare and medical research organizations throughout the world are working to create solutions that will help reach more people in efficient and scalable ways. Increasingly, innovative digital health technologies including AI-based mobile health platforms are being used to improve access to and delivery of healthcare by providing the patients:
Easy access to preventive health education

Disease prediction at an early stage by monitoring vital signs

Guidelines to manage chronic conditions at home

Remote monitoring and support to ensure medicine adherence

Tips to focus on nutritious diet and daily physical activity to improve health of body and mind
REAN Foundation along with the American Heart Association, have developed the Heart Failure (HF) support application that provides insights that help CVD patients and their families develop a better understanding of the chronic condition, lifestyle-related risk factors and daily habits that need to be adopted while managing the condition at home. The HF support app incorporates Health Journeys that are AHA guidelines and actionable steps that patients can use to build the knowledge and skill they need to manage their health. The journeys are customizable to provide a personalized experience and help achieve patient-centered outcomes. 
Technology is helping individuals in marginalized communities by empowering them to make better health choices with the guidance of physicians. Patients can benefit with a personalized, more effective health management plan and the ability to track the disease with minimum hospital visits and much lower cost. With easy-to-understand local language and multimedia educational resources, REAN HealthGuru can act as a perfect partner in an individual's health journey that provides him/her with the right health information at the right time.
About The Author