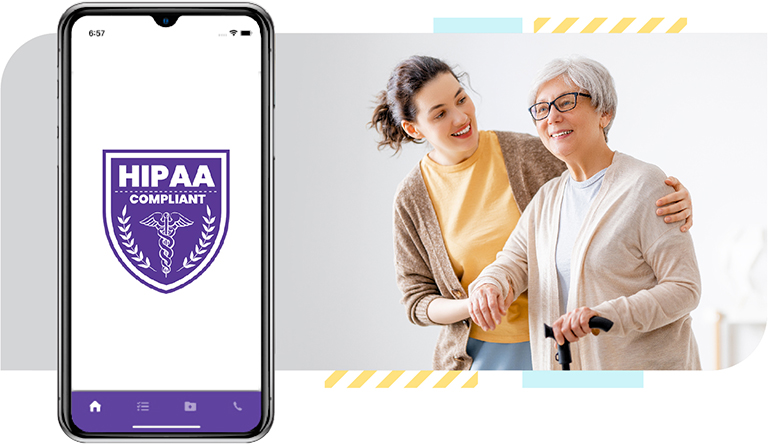 Manage your health at home with HIPAA compliant solutions
December 5, 2022 10:52 am

It is hardly surprising that more people used digital technologies to manage their health during COVID compared to the years before. With our growing comfort of accessing technology, it's adoption in the healthcare sector is increasing at a record pace. Innovative solutions are being developed to:
Improve the reach of healthcare in remote areas
Enhance post hospitalization support
Provide better chronic care at home
Support preventative health management
WIth this vision, hospitals, clinics, physician practices, and care organizations all over the world are increasingly using technology solutions to store, manage and process patient health information (PHI).
However, the rapid digitalization of health data attracts serious threats to security and privacy of the patient information. A research by Consumers International and the Internet Society surveyed consumers in Australia, Canada, France, Japan, UK and the US and found that 75% of people have reason for concern about their data being used by other organizations without their permission.
Also Read: Health Challenges Faced By The Elderly In UK
The Health Insurance Portability and Accountability Act of 1996 (HIPAA) modernizes the flow of healthcare information, stipulates how personally identifiable information maintained by the healthcare and healthcare insurance industries should be protected from fraud and theft. It generally prohibits healthcare providers and healthcare businesses from disclosing protected information to anyone other than a patient and the patient's authorized representatives without their consent.
REAN Foundation has developed solutions to improve people's ability to self-manage their health and well-being in the comfort of their home. Users are able to track their vitals regularly and discuss with their caregivers if any changes occur, beyond the normal range. The platform also supports medication adherence that is essential for chronic condition management. Furthermore, REAN HealthGuru is a HIPAA compliant healthcare platform that provides a safe environment for users to:
Secure management and transfer of health data, protected from external threats
Share medical records and prescriptions with caregivers on the go
Get information and health insights in language of choice
Be secure with safeguards created to protect user health information
As technological innovations advance, the cost of virtual healthcare will reduce drastically, making online healthcare solutions an essential tool in meeting the healthcare challenges of remote populations with scarce medical resources. The key is to find the balance between healthcare providers and e-health management solutions to provide secure and effective preventative and curative care.
About The Author