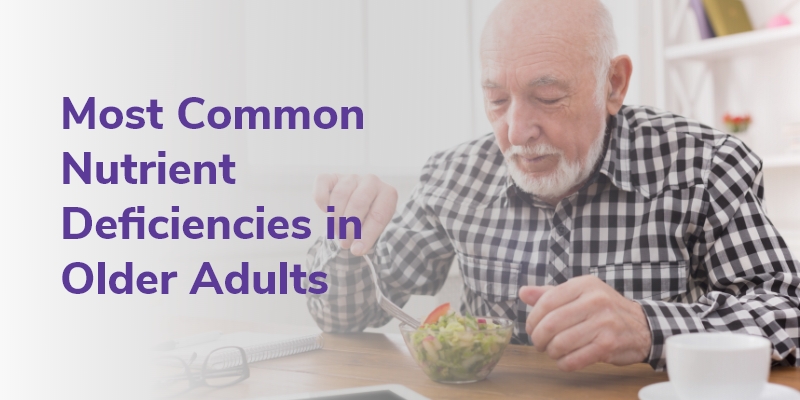 Most Common Nutrient Deficiencies in Older Adults
September 5, 2021 5:31 am
Intake of necessary nutrition is essential for individuals of all ages but it becomes critical as an individual reaches old age. Good nutrition crucially impacts all aspects of life, including physical, mental, and social health. As men and women age, their activity levels decrease, leading to a decrease in appetite. This low caloric intake often becomes one of the key factors in creating deficient levels of vitamins and minerals. The dietary deficiencies are also compounded by the presence of age-related chronic diseases such as: heart disease, diabetes, and osteoporosis.
What are the main causes of nutrient deficiencies in seniors?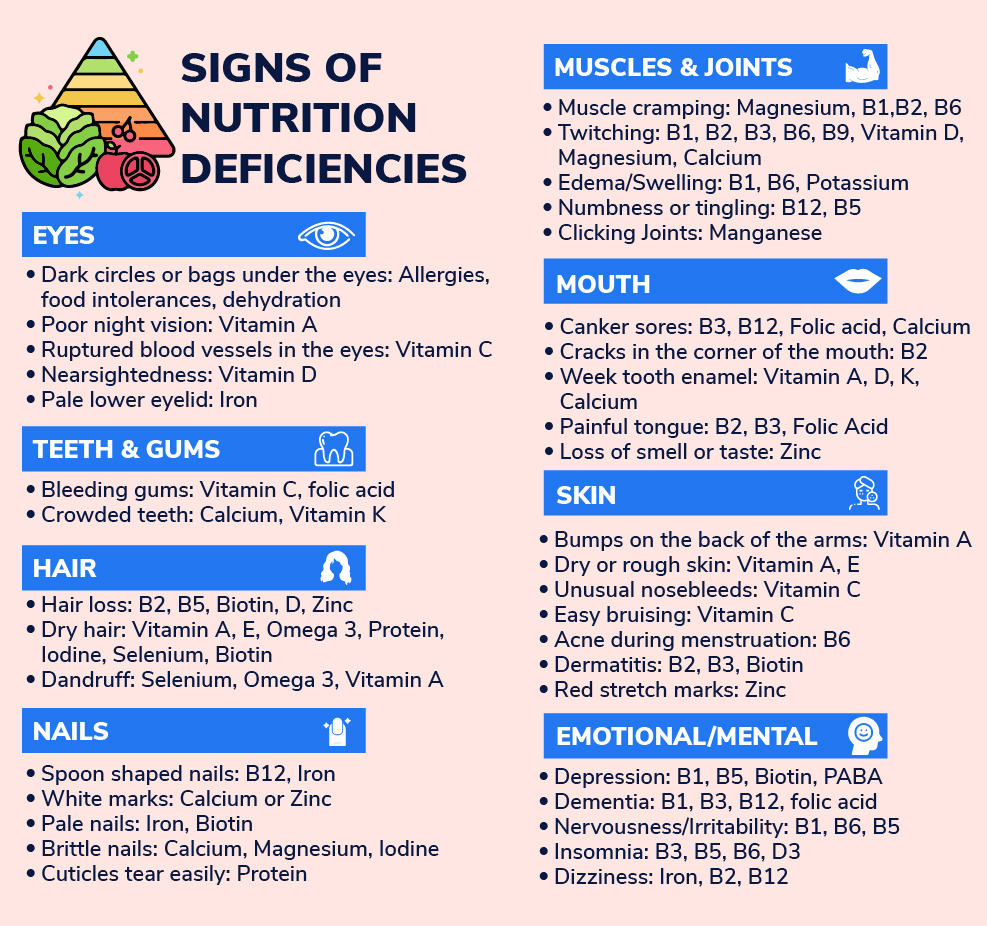 There are many causes that lead to dietary nutrient deficiency in older adults all over the world with degree of deficiencies varying from person to person. Some key causes of deficiencies are:
Poor nutrient and dietary intake in the form of daily food consumption
Physiological changes experienced by aging adults like forgetfulness, and loss of appetite
Limiting financial conditions that impact quality food purchasing decisions
Taking medications that hinder the body's ability to absorb nutrients
As older adults are faced with physical, physiological and cognitive changes, poor dietary habits can result in the progression of chronic diseases like type II diabetes, atherosclerosis, coronary heart disease and malnutrition. The lack of required nutrition in the body can lead to a decline in the general quality of life that relates to decreased physical function and cognitive decline. Other physical loss includes a decrease in bone density that increases the risk of osteoporosis. Loss of muscle mass, and malnutrition are issues related to older age which result in loss of strength, endurance and resistance to diseases.
Thus, the adoption of nutrient-rich foods can be a measure to tackle the situation of nutritional deficiencies and promote a healthy lifestyle.
The table below shares some common signs of nutritional deficiencies
Also Read This:  Tips for Better Self-Care to Combat the Pandemic Fatigue
Watch the complete video series here and contact us if you have any questions or would like to partner with us in REAN Foundation initiatives.
Download the REAN Health Guru App today, or visit us at https://www.reanfoundation.org/ to know more on our unique healthcare platforms.
About The Author